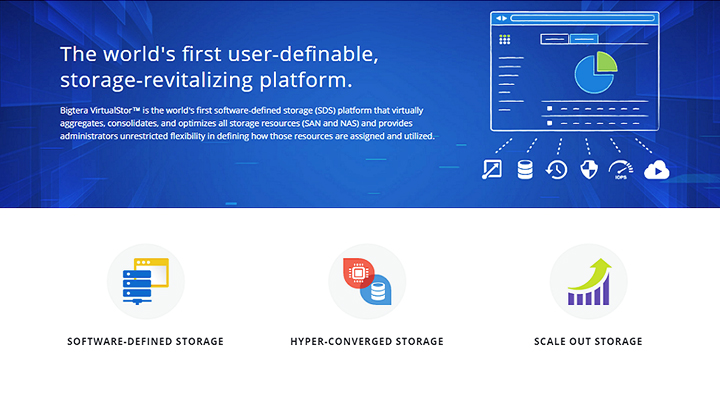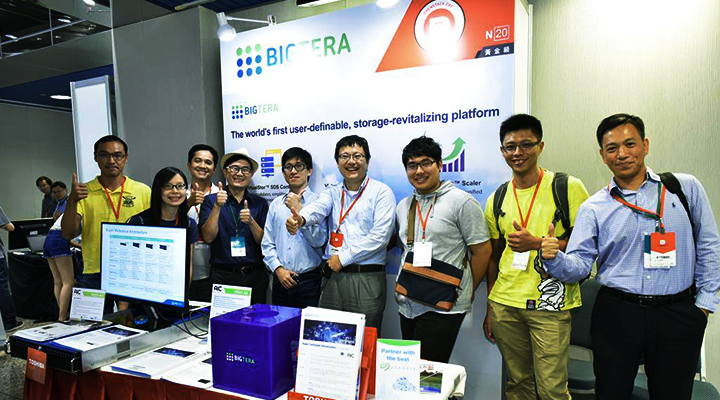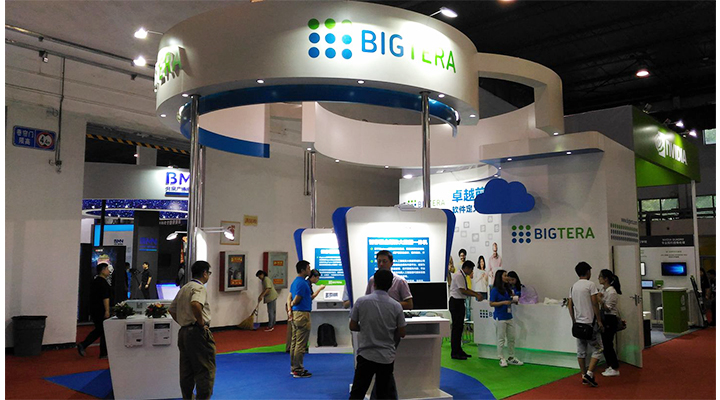 公司簡介
我們專注於軟體定義儲存(Software-Defined Storage, SDS)產品的研究與開發,研發中心分別設於台北與南京,目前主要市場則在中國與台灣,近年也積極地進入東南亞、日本、非洲等海外市場。歡迎專業人才的你/妳加入Bigtera團隊!
Bigtera Storage is a disruptive provider of enterprise software-defined storage platform designed to enable a large class of applications with extraordinarily high performance, unlimited scale-out storage capacity and cost effectiveness relative to legacy enterprise storage systems.
Enterprise IT today is facing hard times to control storage costs as a result of two trends: a). The exponential growth of digital content – poses scalability challenges, which go hand-in-hand with performance, and b). Acceleration of server virtualization adoption – puts a serious strain on the infrastructure in terms of performance, capacity, and management.
Bigtera Storage systems deliver an unprecedented software-defined storage platform with unmatched agility, elasticity, and value to the data center.
We envision that the future storage systems should be simple, scalable, and efficient to a globally distributed enterprise wherein the storage islands disappear, capacity and data protection costs go down, system management is simplified, and users share workflows as needed as if they were local. Our mission is to give our customers the most efficient and cost-effective storage platform that can easily handle all applications, user data, server and desktop virtualization, and public or private cloud projects.
主要商品/服務專案
VirtualStor™ Scaler
VirtualStor™ Converger
VirtualStor™ SDS Controller
Bigtera 目前產品線以軟體定義儲存(Software-Defined Storage, SDS) 為主軸,提供了高性能以及高可用性,與幾乎無限的橫向擴展能力,為企業 IT 解決了業務複雜性、資料極速增長、儲存孤島之穀倉效應、管理維護困難等問題。
福利制度
薪資/獎金

年薪 12 個月+2 個月年終獎金
高競爭力的薪資水準
實施員工分紅,共創利潤共享
年終暨績效獎金
每年薪資調整,升遷管道暢通
鼓勵員工創新發明,提供優渥專利獎金
高額人才推薦獎金

禮金

結婚禮金、生育補助、喪葬津貼
中秋、端午、五一勞動節及生日禮金
每季部門聚餐經費補助
享有特約商店優惠
請/休假制度
優於勞基法的休假制度
新人到職當年度即可享有特休假

其他福利

彈性上下班
舒適的工作環境、人性化管理、溝通順暢、和諧的組織氣氛
每年定期舉辦員工健康檢查
高階主管健康檢查
完善的團體保險,員工配偶、子女也能享受免費團保保障
福委會各項活動(電影包場、名人講座、各式球類競賽…等)
家庭日,資深同仁贈金幣活動
年終尾牙,豐富大獎等您來拿
多元化的社團活動
最佳員工及最佳總經理獎
完善教育訓練及海外派訓