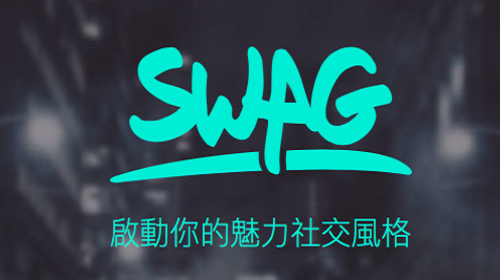 The role includes 80% of analytical activities and 20% of stakeholder/project management.
SWAG is looking for a Business Intelligence Analyst/Specialist in our Business Intelligence team. You will contribute to cross-functional projects to help the business achieve its potential in terms of revenue, customer success, and operational excellence through your analytics and heavily data-driven approach. In addition, you will collaborate with the Engineering team to help turn user problems into requirements, prioritize requests, maintain backlogs and roadmaps, drive adoption through enablement, and ensure that we are building the best solutions for the business units. The ideal candidate for this role should have strong analytical skills, excellent time-management, priority setting, organizational habits, the ability to clearly communicate and present information to seek consensus, and excellent team interaction.
​
工作內容
Analytical Activities
Deep dive the data to uncover actionable insights for known and unknown problems (including data visualization) using software of your choice (R, Python, etc.) for country-level, regional, and global reporting.
Use statistical techniques to interpret the results from the data you acquired so that you can use the information to create regular/ad-hoc reports.
Use data to control/audit if our performance is behaving as expected, and automate the identification of improvement opportunities among dozens of dimensions.
Work with the engineering team to develop frameworks, tools, and processes to ensure that analytical insights can be incorporated into key decision-making.
Take on training roles and educate others about how to use data – train the field team on how to leverage the reports, how to understand the reports, how to somewhat slightly customize the reports.
​Innovation & Stakeholder/Project management
Use and share your insights with business teams, to influence/build a roadmap of projects to accelerate the speed of deliveries.
Identify operational weaknesses and help improve or innovate new processes to keep support teams as efficient as possible.
Develop advanced processes/models to automate decision-making to support the company in new markets and products.
必要條件
Basic Qualifications
2+ years of experience in analytics, business intelligence, or relevant work experience.
Strong oral and written communication skills are crucial, in particular the ability to synthesize complex issues.
Sophisticated skills in Excel/Sheets (conditional formulas and formatting, charting, etc.).
Experience manipulating large data sets through statistical software or other methods.
Experience in using SQL, and data visualization tools.
 Experience processing and analyzing data sets, interpreting them for making business decisions.
Strong organization & project management skills. Able to structure a project from idea to design/prototype to implementation.
Preferred Qualifications
Bachelor/Masters degree in Computer Science, Applied Mathematics, Economics, or experience in a quantitative field where you gained experience in Business Intelligence, Investment Banking, Controlling, Marketing Intelligence, or other relevant aspects.
Business-level communication skills, both verbal and written in English.
Interest/Previous experience with the live streaming market.
Experience working within a high-growth, global technology company.
Knowledge of a programming language such as R, Python.
Self-starter who can operate independently—strong bias for action operating in highly ambiguous environments without direct instruction from the manager.
Demonstrated business acumen and the ability to apply technology solutions to solve business problems.
Sound business judgment, proven ability to influence other leaders, and track record of taking ownership.
Advanced degrees, certifications, or coursework in areas of business intelligence, analytics, and project management.