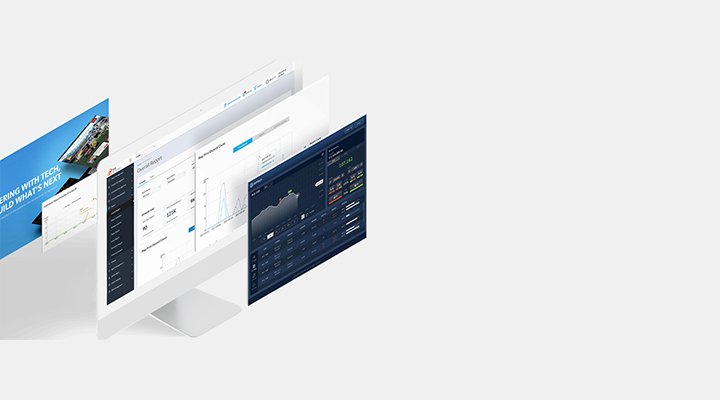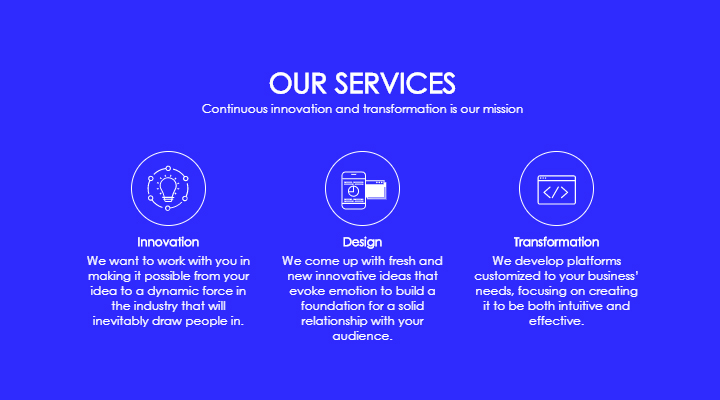 INTRODUCTION
Nexio is a software development company which specializes in providing bespoke IT solutions to its clients via a licensing fee. The range of services that covers these solutions are Low-latency Trading Framework, Consumer Mobile and Web Application Development, Big-data Analysis and Management, Machine Learning, 3D Computer Graphics, Animation and Simulation, Networking Architecture Design and Implementation, Video Content Streaming, Internet Security & Malware Detection and Prevention, Streaming Media Delivery Solutions, IT Consultancy and Project Management, Hardware Infrastructure Design, System Management, Software Development Automation and API Development.
BUSINESS PHILOSOPHY
Nexio focuses on technology trends and system architecture research to further build advanced systems.
PRODUCT/SERVICE
Continuous innovation and transformation is our mission
Innovation

We want to work with you in making it possible from your idea to a dynamic force in the industry that will inevitably draw people in.

Design

We come up with fresh and new innovative ideas that evoke emotion to build a foundation for a solid relationship with your audience.

Transformation

We develop platforms customized to your business' needs, focusing on creating it to be both intuitive and effective.
BENEFITS
 獎金 / 禮金

具市場競爭力的薪資制度
1 個月年終獎金
三節禮金、生日禮金、結婚禮金、生育禮金
視營運狀況發放績效獎金

 請 / 休假制度

 未滿一年即享至少10天的特休/年假
 5 天全薪病假

 保險 / 保健
 其他福利

 每週上班五天、彈性上下班
 社團活動、每月壽星慶生會、團隊凝聚活動
 年度績效調薪、完整的教育訓練、順暢的升遷管道
 社團補助、員工進修補助
 員工餐廳、午餐團膳、新鮮水果、免費咖啡、飲料、零食盡情享用
 公司付費外訓課程、家庭日活動、藝文欣賞活動、尾牙聚餐、部門聚餐、免費按摩舒壓