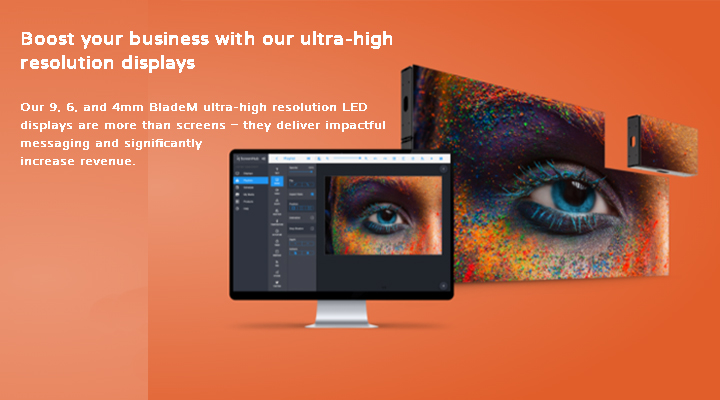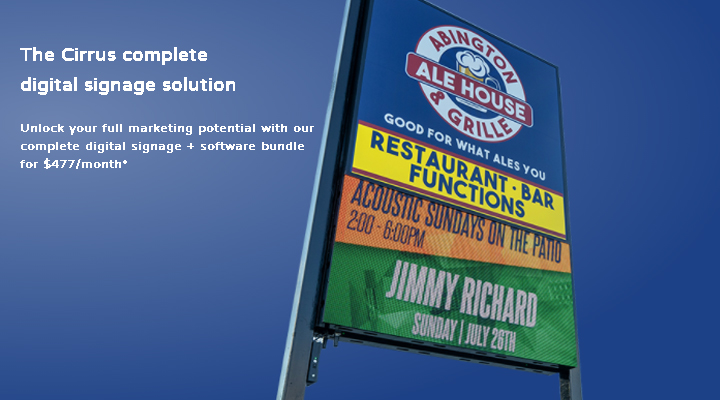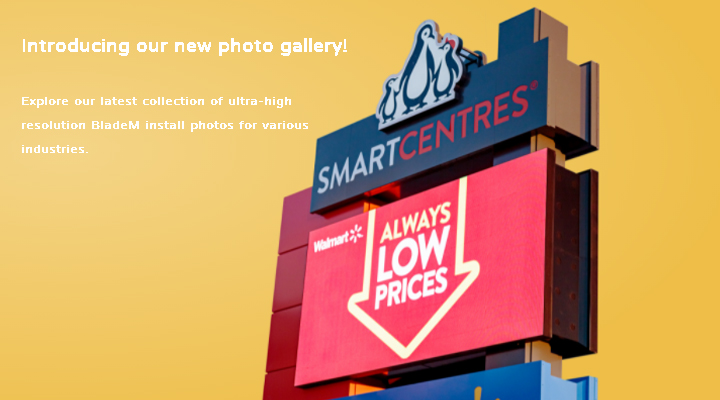 INTRODUCTION
Cirrus is a technology company unlike any other digital sign manufacturer. We do more than provide revolutionary LED displays; we provide an ecosystem of hardware and software that help our customers reap extraordinary results from their on-premise marketing efforts. In fact, our digital signage makes money!
The revolutionary BladeM high-resolution display can increase revenue by up to 150 percent. Any business or organization looking to grow by providing effective, relevant messaging about its products or services would benefit greatly from our interconnected system of hardware and software.
History of Cirrus
Cirrus was founded in 2012 by our CEO, David Rycyna, in an effort to simplify the complexity that existed in the LED digital signage industry. At that time, turnarounds were one to three months, and displays were incredibly heavy and difficult to install. The displays had many moving parts and components that could fail, and changing content required a tethered computer. The market was ripe for disruption!
The objective… deliver an incredibly lightweight, modular system that ships in 24 hours and makes installs super simple. Also introduced, the first true cloud-based content management system.
Awards
2018 — International Sign Association (ISA) Business Solution/Software Top Innovator Award
2018 — New England Business Association Top Innovator Nominee
2018 & 2017 — Inc. 5000 List of Fastest Growing Companies in the U.S.
BUSINESS PHILOSOPHY
That dream was to create an LED display system which could be assembled outside of a factory environment and to create a screen of any size or configuration. Our goal was to eliminate lead time to create a better experience for our customers while allowing sign design professionals and installers to become intimately aware of what they could create with the customization of LED display in their signage designs.
PRODUCT/SERVICE
A manufacturer of patented outdoor LED displays and horticultural lighting systems. Cirrus develops software packages to complement its suite of hardware solutions.
LED Displays
LED Lighting
LED Billboards
Electronic Message Centers
Horticultural Lighting
Grow Lights