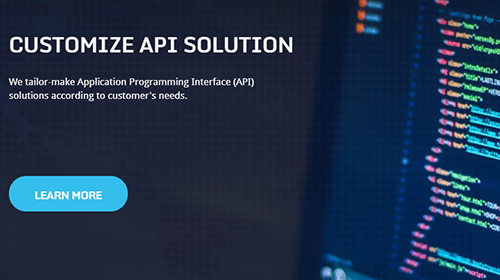 At TaiNai Technologies Ltd., we invent and reinvent software solutions so businesses can rise above the competition.
We're all about thinking big, from disruptive fintech to cutting-edge encryption and bringing our razor-sharp ideas to life.
We're not bogged down by the processes or limited by lack of aspiration. We're trusting each other to make intelligent decisions, challenge, change, improve, and perfect. It's a culture where forward-thinkers can be fearless.
Your Mission
We are looking for an experienced Backend Engineer (Java) with a strong passion for problem-solving, keeping standards high, attention to detail, and servicing clients to join our team in Taipei, Taiwan.
What You'll Do
Collaborate with a diverse product background and operations team members to deliver the best solution for our customers
Take on the challenge of making what you build higher quality, faster, and more scalable
Research, learn, and work with the newest tools!
Develop high-quality, maintainable, and scalable solutions
Design, code review, static analysis, continuous integration
Participating in continuing education and training to remain current on best practices, learn new programming languages, and better assist other team members
Work with a focus on providing the best technical support to our customers, including rotation to respond to availability incidents
What You'll Bring
BSc or MSc degree in Computer Science or related fields, or relevant work experience in a matching position
3+ years of experience as a backend developer
Exposure to a wide range of open source technologies and best software practices
A pragmatic attitude and approach to solving problems
Willingness to work in a fast-paced environment, learn new technologies, and software
Have strong knowledge of Java (preferably Java 8)
Have experience with relational and NoSQL databases
Experience in micro-services architecture. (development and testing)
Have experience with a range of open-source Java libraries and frameworks, for example, Spring, Hibernate…etc.
Familiarity with REST Web Services
Language requirement: Chinese (Native) + English (Working proficiency)
Bonus Points
Experience with version control systems (ideally Git)
Cloud application development like AWS, GCP…
Experience with both functional and imperative programming
Experience with automation testing frameworks/test automation tools like Selenium or Serenity
Experience writing and performing load testing using tools like JMeter, or Gatling
Experience testing Angular applications and associated tools like Protractor
Experience with NodeJS, Typescript & GraphQL