Carota 科絡達
台北市松山區民權東路三段 144 號 16 樓 1608 室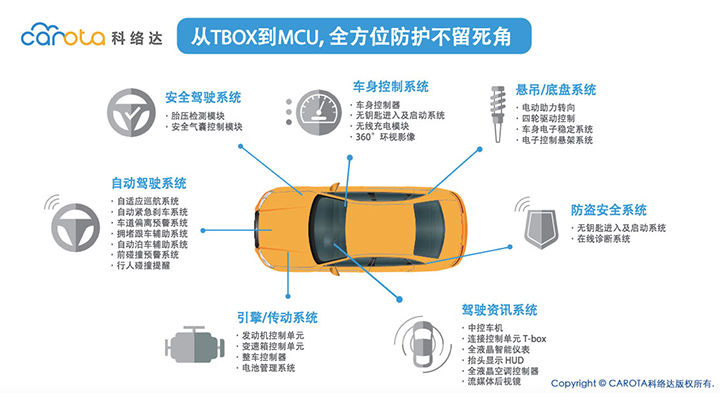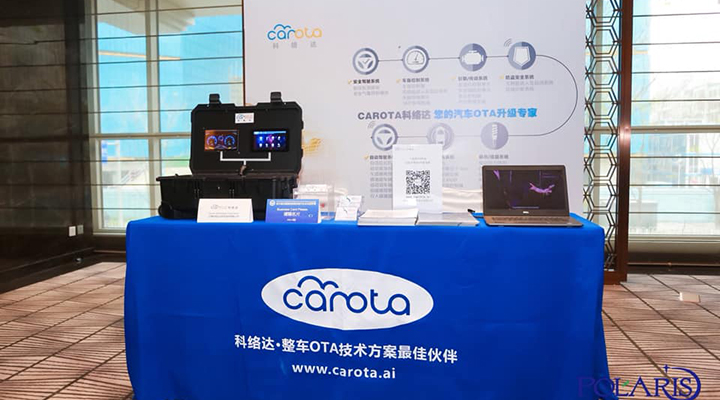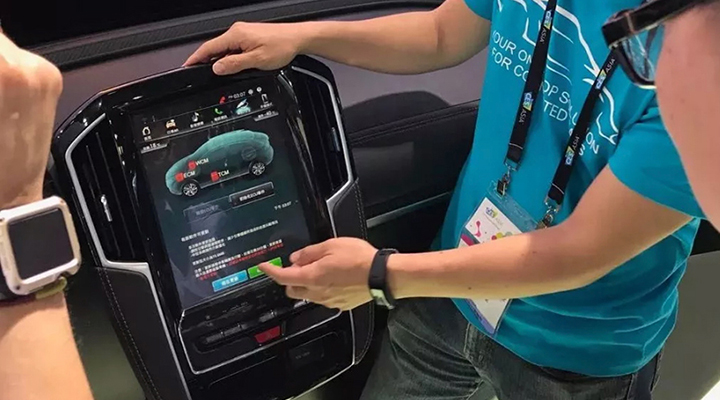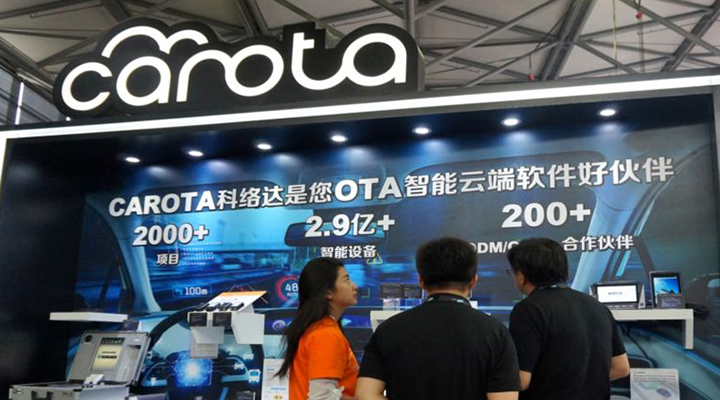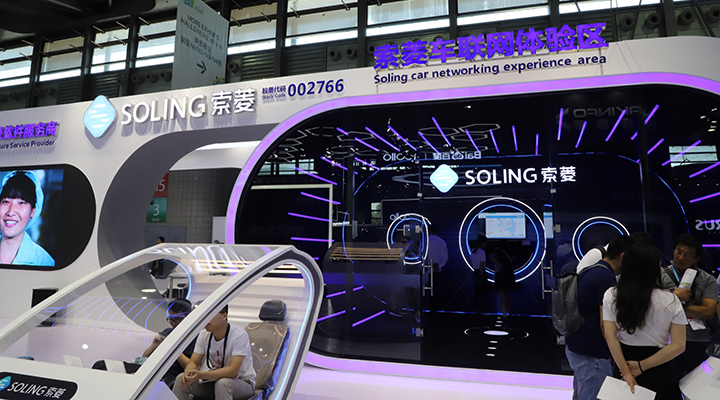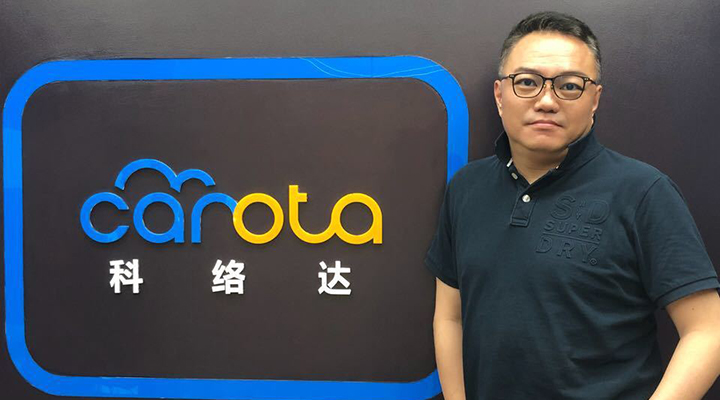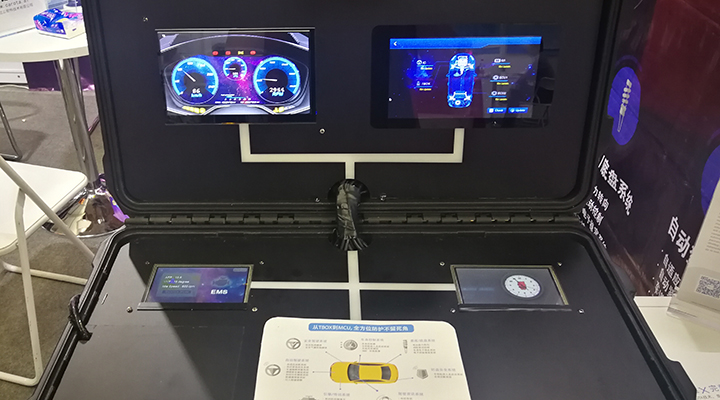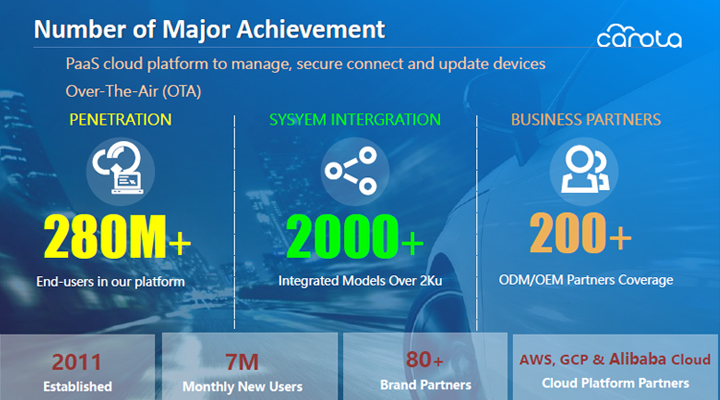 INTRODUCTION
Carota Cloud Software Technology Co., Ltd., a Taiwan based company, was founded in 2011.
We provide professional and complete over the air (OTA) technology solutions to our partners in the automotive and IoT industries. Furthermore, with Carota's exceptional OTA technologies, we will continue to cultivate a symbiotic industrial system by forming alliances with automotive manufacturers, system intergrators, and suppliers.
Carota was formed through a joint venture between MediaTek , Trend Micro, SingTel Innov8 , CDIB , CID Venture and ARM China mentor found.
PRODUCTS
COMPREHENSIVE SECURITY SYSTEMS

Upgrade packages are protected by high-strength encryption,supports digital signatures.
Integration of encryption channel specifications (HTTPs/OMA).
Secure boot or connect with existing security mechanisms, such as PKI encryption technolog.

STABLE AND RELIABLE UPGRADE TECHNOLOGIES

Industry-leading self-adjusting differential technology
Protection mechanisms to handle unexpected power loss, disk damage, network failure, etc.
Supports reverting back to an earlier version
Compatibility checks before and after system upgrade

FLEXIBLE COMPATIBILITY

The flexible upgrade scripting engine can be customized for performing various complex software upgrades.
Supports mainstream chips manufactured by Qualcomm, TI, NXP, and ST.
Supports a number of RTOS systems including Android, Linux, and QNX.
Able to support localization/migration.
Able to develop and execute projects based on a weekly schedule.

CUSTOMIZATION AND SCALABILITY

Millions of upgraded devices with self-adjustment capabilities.
Rapid data reading/writing speeds or connection to third-party resources
Privately-owned server platform construction.
A diverse data collection platform.
Provide customizations based on the client's existing projects, then transform these projects into comprehensive solutions through seamless integration.